Why book directly on our website?
Free fenced parking space
Special Best Rate Discount Guaranteed
Suites And Other Exclusive Rooms You Won't Find On The Portals
Offers With Catering Included That You Won't Find On Portals
10% Discount On Massages If Before Arrival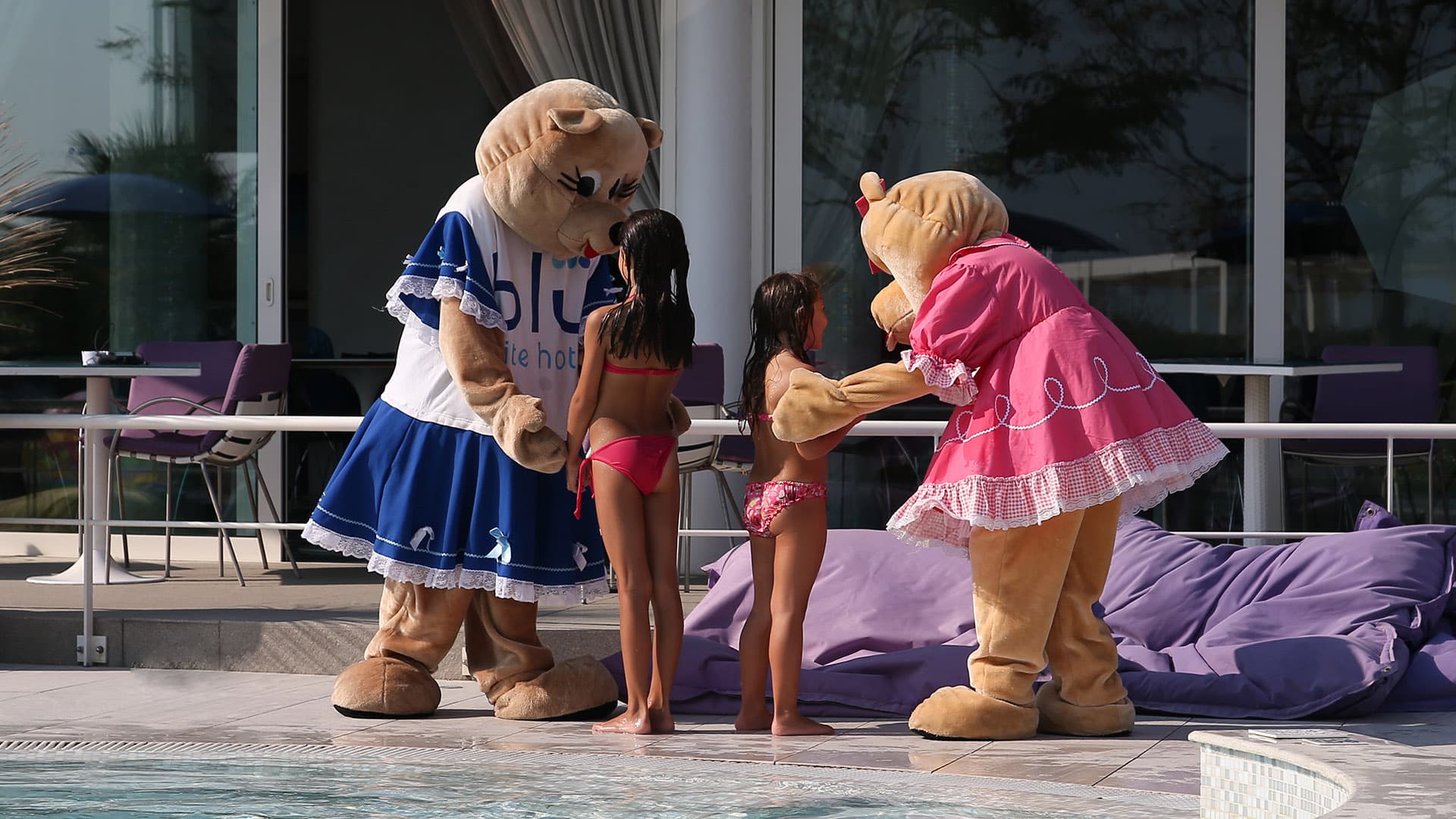 Entertainment for children aged 3–12
10 hours of fun _
with different special activities every day
Families come here with very personal needs: parents need absolute relaxation, while children are euphoric and constantly jumping around. To keep everyone happy, we offer 10 hours of active entertainment every day for children aged 3 to 12, together with expert educators. You just think about relaxing; we'll take care of the rest.
See an example of the entertainment programme
Outdoor Education _
Intelligent entertainment
Our entertainment proposals for children aged 3–12 are designed to stimulate children's creativity and dexterity. That's why we organise unique experiences such as river trekking, nature-based science workshops, water activities like SUP and snorkelling, stargazing, garden cultivation and farm trips.
RistoBimbo _
Healthy and colourful menus
For lunch and dinner, we offer your children complete and balanced menus, without sacrificing taste. The children can eat together with the entertainers, while you savour the dishes of the Blu Restaurant. In the afternoon, the unmissable opportunity to enjoy a hearty snack in the company of mascots Lulù and Milù.
A holiday at Blu is a continuous adventure, gliding on the wings of fantasy
Information
Entertainment for 3–12-year-olds is available free of charge every day, from 10am to 10pm (break from 2pm to 4pm and 6.30pm to 7.30pm), from 9 June through 10 September and during the Easter holidays.
#Beablustar Live the summer at Blu!
Your memories at Blu
A special mention to the wonderful entertainment staff: exceptional guys who do their job with passion and pass it on to the little ones, giving them wonderful, light-hearted, playful, educational and fun moments.
Contacts
Viale Alfonso Pinzon, 290 - Bellaria - Igea Marina
VAT 04535120408
+39 0541 332 454
Newsletter
Stay up to date with all the latest news from the Blu Suite Resort, Beach & Spa. Sign up for our newsletter to find out what's going on and receive special deals just for you.
Subscribe to newsletter