Why book directly on our website?
Free fenced parking space
Special Best Rate Discount Guaranteed
Suites And Other Exclusive Rooms You Won't Find On The Portals
Offers With Catering Included That You Won't Find On Portals
10% Discount On Massages If Before Arrival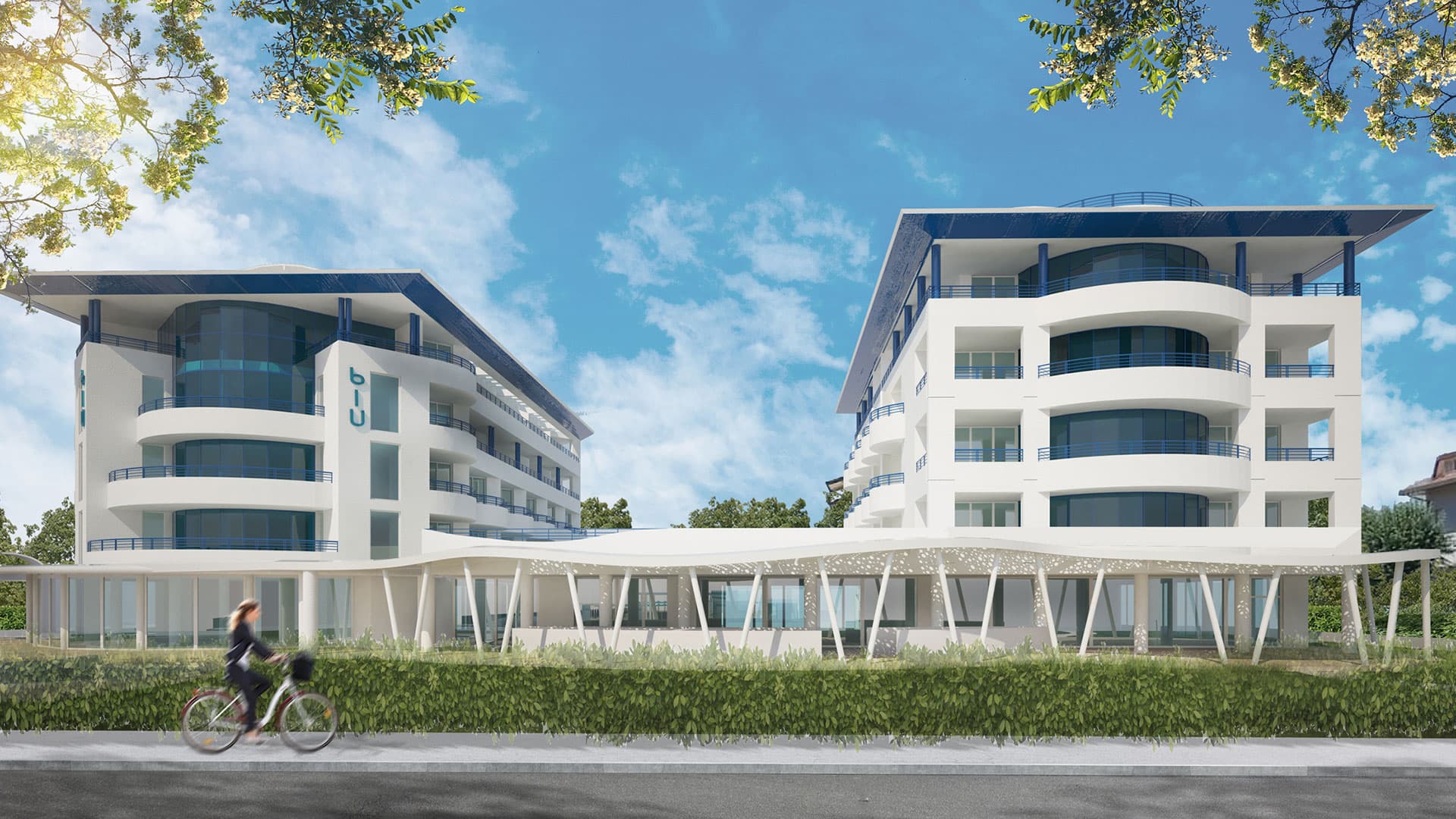 Blu Secret
The project of a shared dream
For several years now, the Blu Suite has been a popular destination for couples and families looking to recharge their batteries after a year's work. This was the dream of the Foschi family and all the staff: seeing it come true brings us joy every day. And it also encourages us to dream bigger because the energy of dreams is the driving force of our lives.
That's why we are working on a beautiful project, the result of a shared dream dedicated to our guests. An ecosystem dedicated to well-being and unforgettable holidays, where everyone can find their own personal dimension of relaxation. A place designed for couples seeking romance and exclusive experiences, young families with very small children and anyone who appreciates the tranquillity of an alcove cradled by the sea. Peace of mind for body and soul, reflected in delicate nuances, fine, sustainable materials and airy, elegant surroundings.
25 luxurious sea view suites will open their doors in 2024… in the meantime, don't stop dreaming about them.
Contacts
Viale Alfonso Pinzon, 290 - Bellaria - Igea Marina
VAT 04535120408
+39 0541 332 454
Newsletter
Stay up to date with all the latest news from the Blu Suite Resort, Beach & Spa. Sign up for our newsletter to find out what's going on and receive special deals just for you.
Subscribe to newsletter