Why book directly on our website?
Free fenced parking space
Special Best Rate Discount Guaranteed
Suites And Other Exclusive Rooms You Won't Find On The Portals
Offers With Catering Included That You Won't Find On Portals
10% Discount On Massages If Before Arrival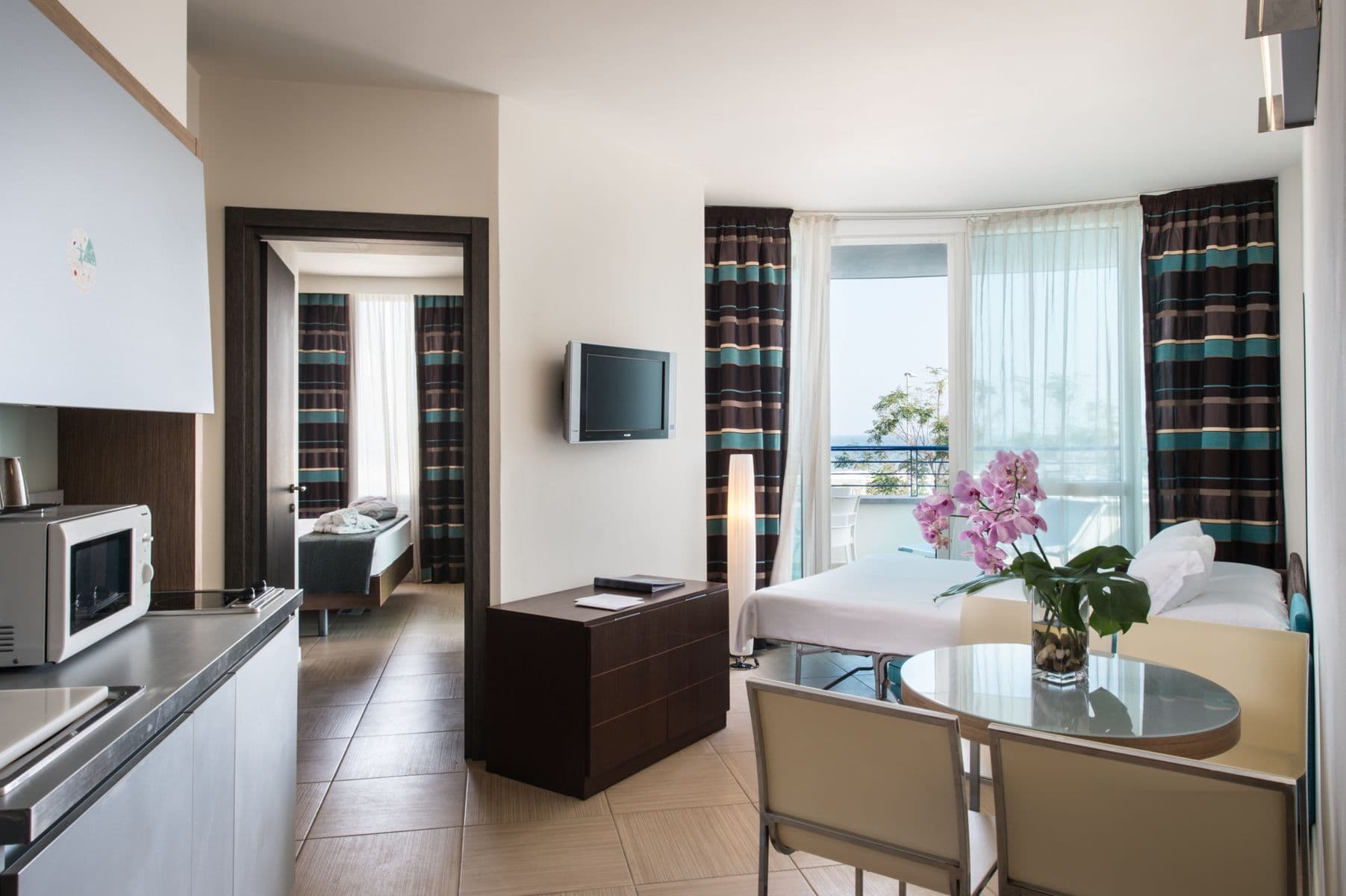 Three-Room Suite
Comfort and freedom as a family
The Blu Suite Three-Room Suite is the perfect combination of comfort, space and relaxation for families. Here, the comforts of home – spacious, self-contained rooms and a well-equipped kitchenette – go hand in hand with little luxuries, such as two large balconies and the pleasant caress of the sea breeze. Relax in your home away from home.
Your Three-Room Suite
A house a stone's throw from the sea
Peek into the other rooms
Contacts
Viale Alfonso Pinzon, 290 - Bellaria - Igea Marina
VAT 04535120408
+39 0541 332 454
Newsletter
Stay up to date with all the latest news from the Blu Suite Resort, Beach & Spa. Sign up for our newsletter to find out what's going on and receive special deals just for you.
Subscribe to newsletter