Why book directly on our website?
Exclusive discount
More types of rooms to book
Book the Blu Restaurant (half board)
10% discount for any brochure massage booked before arrival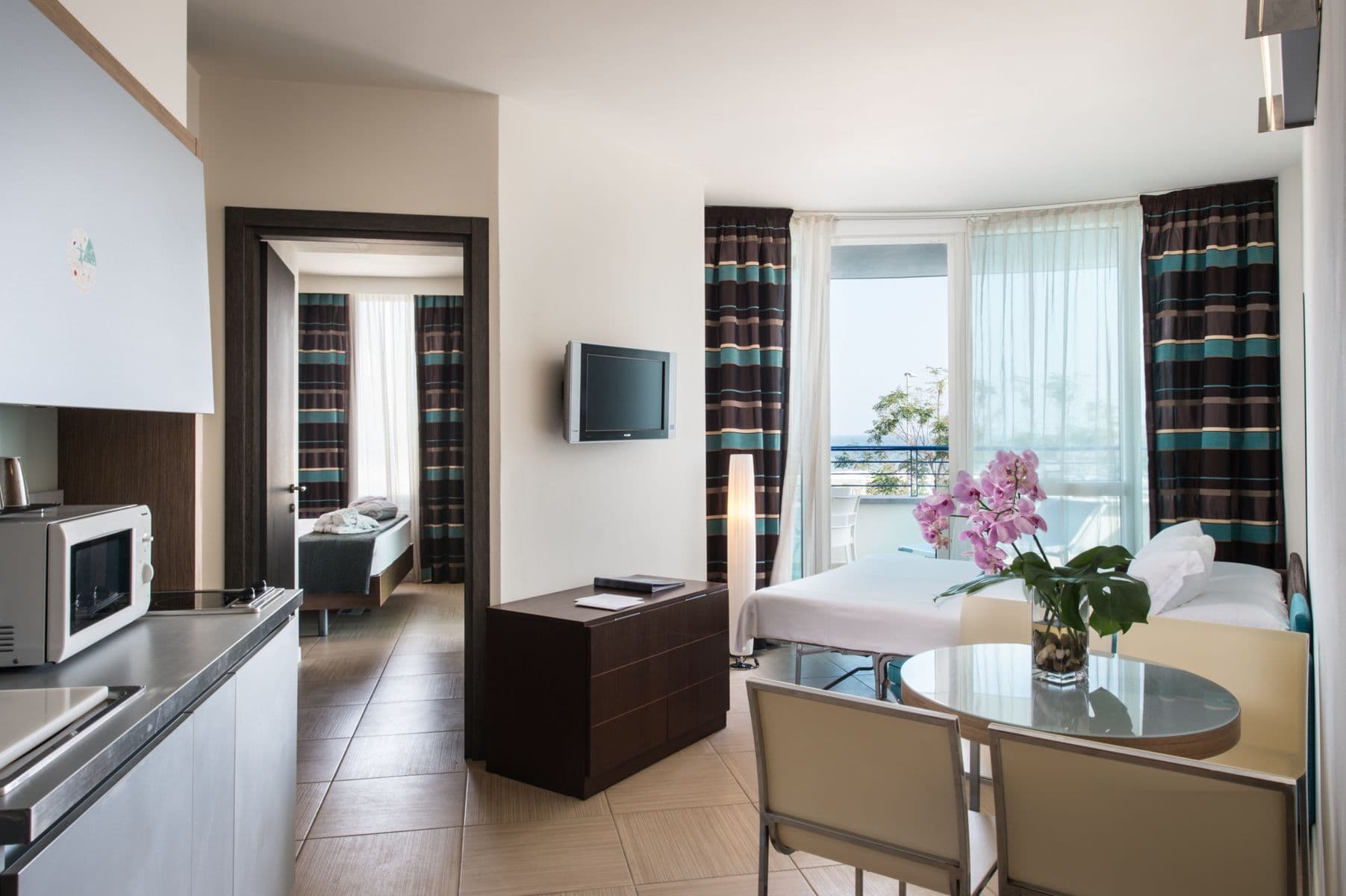 Three-Room Suite
Comfort and freedom as a family
The Blu Suite Three-Room Suite is the perfect combination of comfort, space and relaxation for families. Here, the comforts of home – spacious, self-contained rooms and a well-equipped kitchenette – go hand in hand with little luxuries, such as two large balconies and the pleasant caress of the sea breeze. Relax in your home away from home.
Your Three-Room Suite
A house a stone's throw from the sea
Peek into the other rooms
Contacts
Viale Alfonso Pinzon, 290 - Bellaria - Igea Marina
VAT 04535120408
+39 0541 332 454
Newsletter
Stay up to date with all the latest news from the Blu Suite Resort, Beach & Spa. Sign up for our newsletter to find out what's going on and receive special deals just for you.
Subscribe to newsletter