Why book directly on our website?
Free fenced parking space
Special Best Rate Discount Guaranteed
Suites And Other Exclusive Rooms You Won't Find On The Portals
Offers With Catering Included That You Won't Find On Portals
10% Discount On Massages If Before Arrival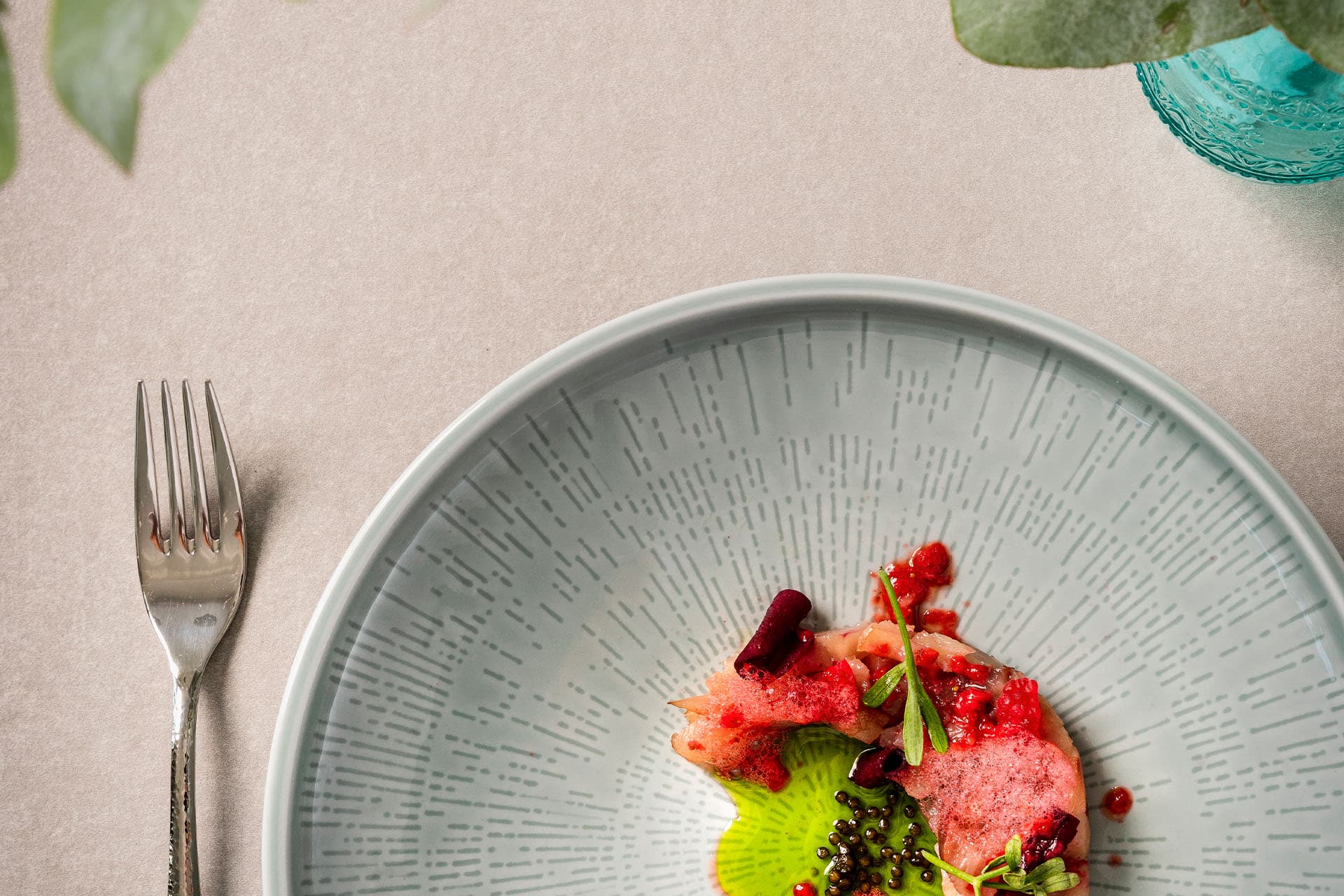 Restaurants
Blu Restaurant _
Gourmet moments with a sea view
The Blu Restaurant welcomes you from the morning with a special view. A cloud of blue like the sea, where you can relax and enjoy a delicious breakfast or a fresh, light lunch. Let yourself be amazed by the creative flair of our chef Giovanni Maniaci and his innovative reinterpretations of Romagna cuisine. The Blu Restaurant is the perfect location for any occasion: from romantic evenings to private parties, from business lunches to business events.
Blu Breakfast _
Good morning with a smile
Every day at Blu starts with a view of the sea and a boost of energy: our breakfast buffet is rich in flavour and irresistible for every palate. Choose from sweet treats, such as yoghurt and cereals, freshly baked cakes, hot pancakes and a frothy cappuccino, or savoury treats, such as sliced meats and local cheeses, accompanied by fresh bread. Freshly prepared juices, as well as gluten-free products and bread, cakes and biscuits baked by our pastry chef.
Alma is an ocean of flavours, each bite is a dip into an exciting taste
Seasonality and local food _
The mantra of our cuisine
The Blu Restaurant is a diverse world of flavours: from the finest meats to the delights of the vegetable garden, from the daily catch to nutritious pulses and the rediscovery of ancient grains. For children, healthy and colourful options. The common thread is one and the same: love for top-quality, local and organic raw ingredients. Simple, ingredient-friendly cooking and attention to detail contribute to making each dish a culinary experience.
Alma Restaurant _
Blu's signature cuisine
The Alma Restaurant is the perfect stage for romantic dates, moments to celebrate, formal events and candlelit dinners. Intimate and refined, it envelops you in an enchantment of soft lights and elegant nuances. The magic continues with the exclusive à la carte menu, a symphony of gourmet preparations and the finest ingredients.
Information
The Blu and Alma restaurants are also open to guests who are not staying at the resort, for lunches, dinners and events.
The Blu Restaurant is open for both lunch and dinner.
The Alma Restaurant is only open for dinner.
Your memories at Blu
Superb food, kudos to the chef and all the kitchen staff!
Margherita M
, TripAdvisor
Contacts
Viale Alfonso Pinzon, 290 - Bellaria - Igea Marina
VAT 04535120408
+39 0541 332 454
Newsletter
Stay up to date with all the latest news from the Blu Suite Resort, Beach & Spa. Sign up for our newsletter to find out what's going on and receive special deals just for you.
Subscribe to newsletter