Why book directly on our website?
Free fenced parking space
Special Best Rate Discount Guaranteed
Suites And Other Exclusive Rooms You Won't Find On The Portals
Offers With Catering Included That You Won't Find On Portals
10% Discount On Massages If Before Arrival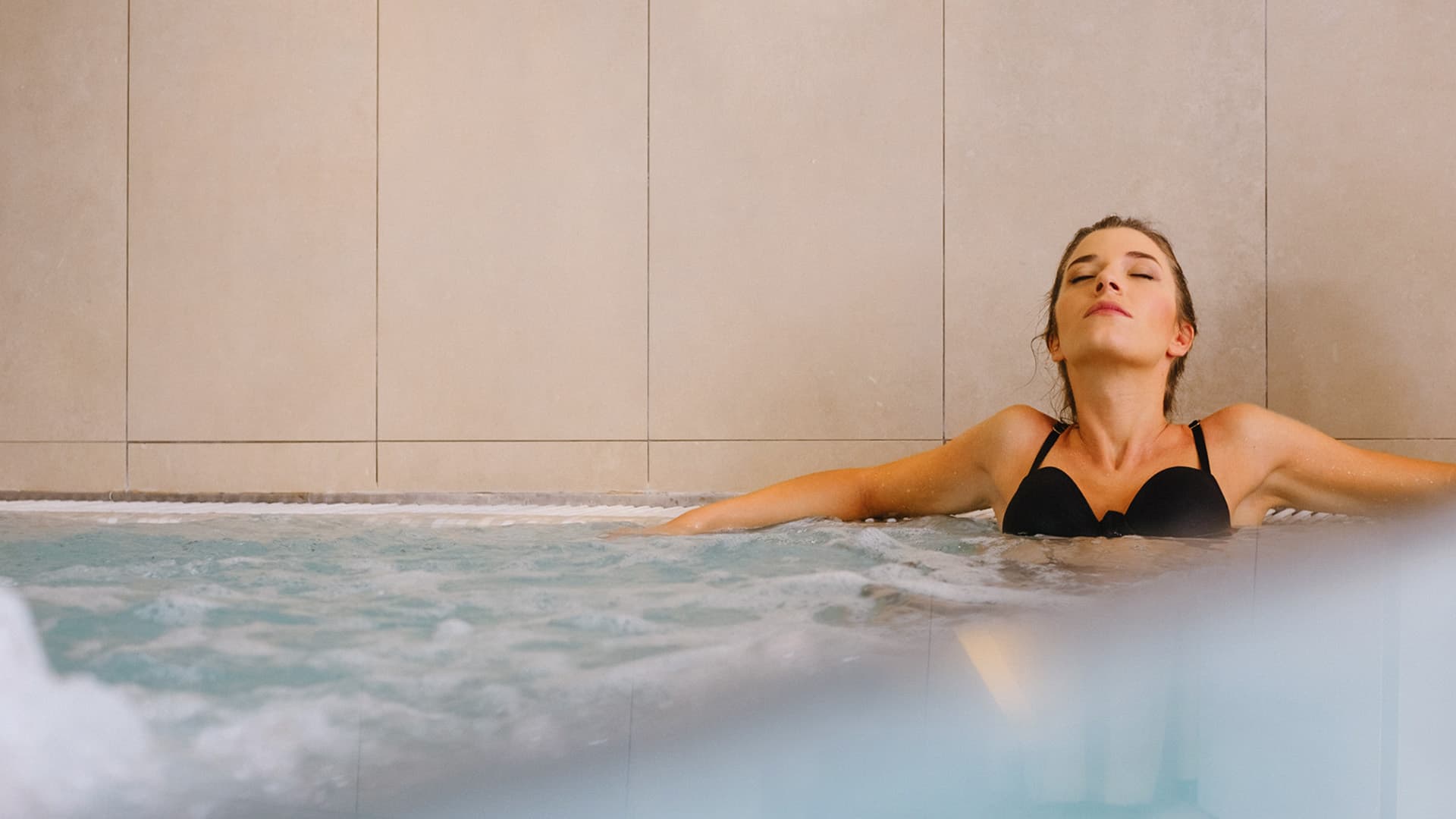 Day Spa
Welcome to the Blu Spa _
Are you not a Blu guest, but still want to spend a day dedicated to wellness and relaxation? With our Day Spa package, you will have three hours of unlimited access to our exclusive wellness programmes. Let yourself be lulled by the hydromassage jets, abandon yourself to the vapours of the Turkish bath and regenerate body and mind in our relaxation room with a tasty hot herbal tea.
The services included in the Day Spa package are:
A day at the Blu Spa is a real beauty indulgence: a relaxed face is better than the brightest piece of jewellery
How to access your wellness programme
Treat yourself to a wellness day at the Blu Spa in Bellaria Igea Marina: book your Day Spa and discover our infinite packages for your relaxation. Contact us on 0039 0541 332 454 or fill out the form at the bottom of the page to request availability.
The Blu Spa is open all year round, every day from 10.00am to 9.00pm. From 9.00pm to midnight, it is available in Spa Privè mode.
Access to the spa (3 hours) is possible by reservation only, from 16 years of age.
Treat yourself to exclusive wellness moments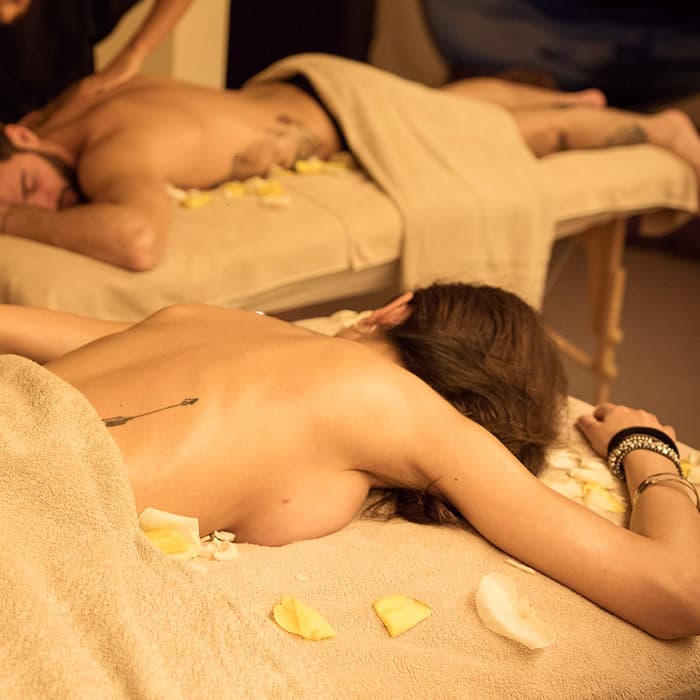 Day Spa
Book your spa at the Blu Suite Hotel in Bellaria, a few minutes from Rimini, for a day capable of making you rediscover your beauty and your energy. At your disposal 350 square meters of spa with: biosauna, turkish bath, 32 ° Cervia salts whirlpool, 38 ° hydro-saline tub, showers with chromotherapy, relaxation area with water beds, hot slate surface, wellness, herbal tea buffet and dried fruit and a unique choice of massages and wellness programs.
The entrance is divided into 3 time slots
from 10 to 13.00 (only on weekends);
from 2pm to 5pm or from 5pm to 8pm every day
Contact us to book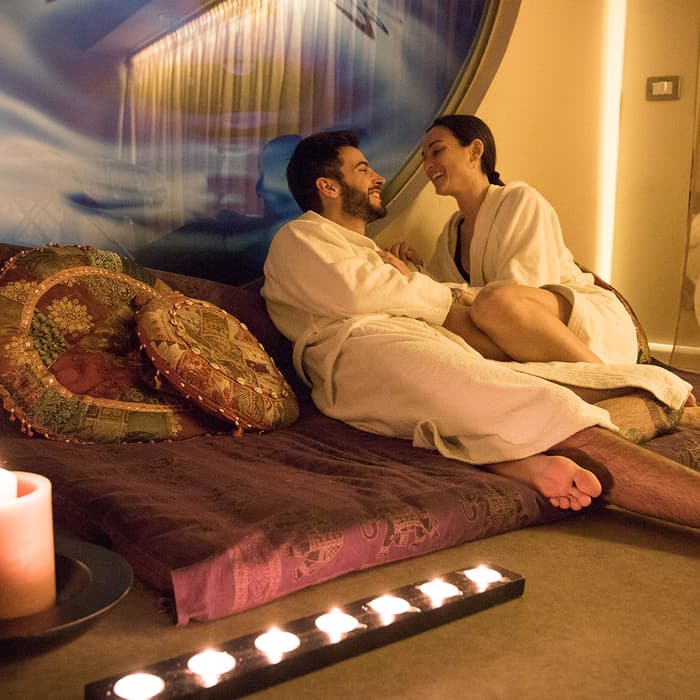 Spa Privé
Enjoy an exclusive and relaxing experience at the Blu Spa. A romantic night-time experience, with soft lighting and rose petals, amidst the vapours of the Turkish bath and the jets of the hydromassage tub. In addition, you can enjoy delicious dishes from the Blu Bakery or a gourmet dinner prepared by our chef with a bottle of bubbly.
Give the gift of wellness
Buy a Blu Spa gift voucher for yourself or for those you love
Our Gift Vouchers
Enrich your spa experience
Personalise your entrance to the Blu Spa with our exclusive service
Massage or treatment
Aperitif or dinner
Moment of sweetness at the Bakery
Lunch at the Blu Restaurant or at the Insolito Café
Room in day use with a romantic setting
Contacts
Viale Alfonso Pinzon, 290 - Bellaria - Igea Marina
VAT 04535120408
+39 0541 332 454
Newsletter
Stay up to date with all the latest news from the Blu Suite Resort, Beach & Spa. Sign up for our newsletter to find out what's going on and receive special deals just for you.
Subscribe to newsletter